BIOPHEN Factor X
Print Page
For Research Use Only. Not for Use in Diagnostic Procedures.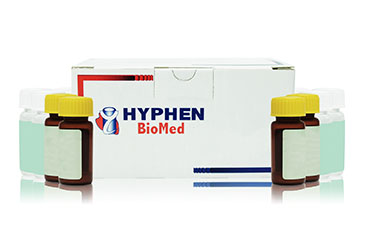 Manufacturer's Part Number:
221705
Shipping Weight:
1.00
pounds
---
Product Description

Chromogenic assay for the quantitative determination of Factor X in human citrated plasma, or in concentrates, using a manual or automated protocol.
Information
Assay Characteristics
Kit Components
Applications

Total Assay Time:
3 min.
Detection Threshold:
≤ 5%
Dynamic Range:
5 to 200%
Intra-Assay CV:
3 to 5%
Inter-Assay CV:
4 to 7%
Number of Tests
(Manual Microplate Method):
4 x 50 Tests
Not sensitive to the presence of heparin in plasma up to a concentration of at least 1 IU/mL.

R1: 4 x 2.5 mL Chromogenic substrate, specific for FXa (SXa-11), lyophilized.

R2: 4 x 2.5 mL vials of highly purified FX activating enzyme (RVV extracted from snake venom), lyophilized.

R3: 4 x 5 mL 10x concentrated Tris-NaCl buffer. Contains sodium azide.

For the measurement of Factor X in research applications.

Please Note: Results obtained should be for research purposes only and not used for patient diagnosis or treatment.
Streamline Laboratory Procedures
Ready-to-use reagents and buffers
, from Medicago AB. Available in tablets and pouches.
Downloads