ZYMUTEST Factor V
Print Page
For Research Use Only. Not for Use in Diagnostic Procedures.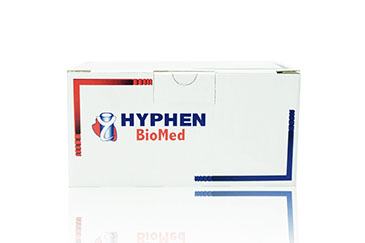 Manufacturer's Part Number:
RK009A
Shipping Weight:
2.00
pounds
---
Product Description

Two-site ELISA method for the measurement of human factor V antigen. Assay designed with a monoclonal antibody specific for the factor V heavy chain, for coating the microplate (immunocapture), and a horse anti-factor V polyclonal antibody, coupled to peroxidase, for revelation. This assay preferentially measures native factor V, and is also reactive with factor Va, but with a decreased reactivity.
Information
Assay Characteristics
Kit Components
Applications

Total Assay Time:
4h05
Detection Threshold:
2 ng/mL
Dynamic Range:
0 to 200 ng/mL
Intra-Assay CV:
3 to 8%
Inter-Assay CV:
5 to 10%

Micro ELISA Plate (12 strips of 8 wells)
2x Factor V Sample Diluent
3x Plasma Factor V Calibrator
Plasma Factor V Controls (1x high & 1x low)
3x Anti-h-Factor V-HRP IC
1x Factor V Conjugate Diluent
1x Wash Solution
1x TMB
1x 0.45M Sulfuric Acid

For the measurement of Factor V antigen in research applications.

Please Note: Results obtained should be for research purposes only and not used for patient diagnosis or treatment.
Streamline Laboratory Procedures
Ready-to-use reagents and buffers
, from Medicago AB. Available in tablets and pouches.
Downloads