ZYMUTEST Anti FVIII IgG Mono Strip, IgG - Isotype
Print Page
In US and Canada: For Research Use Only. Not for Use in Diagnostic Procedures.
In EU: This Product is CE Marked.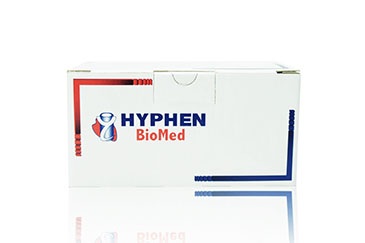 Manufacturer's Part Number:
RK039A
Shipping Weight:
2.00
pounds
---
Product Description

The ZYMUTEST™ Anti-VIII MonoStrip IgG kit is a qualitative or quantitative assay of ELISA sandwich type for measuring auto and allo-antibodies to Factor VIII, of the IgG isotype, in human plasma where auto-antibodies to FVIII must be sought.

This kit is for research use only and must not be used to patient diagnosis or treatment.
Information
Assay Characteristics
Kit Components
Applications

Total Assay Time:
2hs 15 min
Intra-Assay CV:
< 8%
Inter-Assay CV:
< 10%
Semi quantitative.
Possibility of quantitation.

Micro ELISA Plate (4 strips of 8 wells)
32 tests
2x Sample Diluent
4x Anti-FVIII, IgG, Positive control
4x Negative control
4x Anti-IgG (Fcγ)-HRP IC
1x Conjugate Diluent
2x Wash Solution
1x TMB
1x 0.45M Sulfuric Acid

For the measurement of anti-VIII antibodies in research applications.

Please Note: This product is intended for Research Use Only (RUO) in the US and Canada, and must bear RUO labeling per FDA regulations. Alternate CE Mark (IVD) labeling for use in countries outside the US and Canada is available below.
Streamline Laboratory Procedures
Ready-to-use reagents and buffers
, from Medicago AB. Available in tablets and pouches.
Downloads