Act PC-r Control Plasma (12x0.5 ml)
Print Page
This Product is CE Marked.
Health Canada Licensed.
510(k) Cleared for In Vitro Diagnostic Use.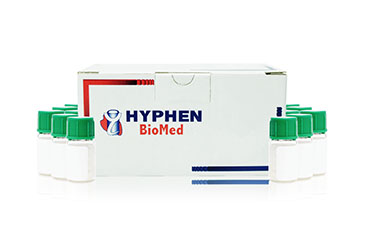 Manufacturer's Part Number:
223405
Shipping Weight:
0.50
pounds
---
Product Description

Quality control plasma presenting an Activated Protein C Resistance (heterozygous), tested for Factor V-L concentration. The acceptance range for Act PC-r clotting times obtained when using HEMOCLOT FV-L device (ref. ACK061K/L) with water bath or STA-R are 25 to 40 sec for CT1, and 45 to 70 sec for CT2.
Information
Assay Characteristics
Kit Components
Applications

Normal human citrated plasmas, freeze dried and stabilized, titrated for various factor activities.

Concentrations are established against a reference preparation from normal donors and patients presenting APC resistance (FVL).

High stability following reconstitution.

12x0.5 mL of human plasma, presenting an APC-R, citrated and lyophilized.
Quality control plasma for the qualitative or quantitative assay of FV-Leiden (resistant to APC), with clotting assays (eg HEMOCLOT Factor V-L, HEMOCLOT Quanti V-L).
Streamline Laboratory Procedures
Ready-to-use reagents and buffers
, from Medicago AB. Available in tablets and pouches.
Downloads