BIOPHEN LMWH Control Low
Print Page
In US: 510(k) Cleared for In Vitro Diagnostic Use.
In EU: This Product is CE Marked.
Health Canada Licensed.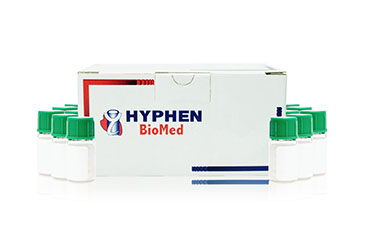 Manufacturer's Part Number:
223701
Shipping Weight:
0.50
pounds
---
Product Description

Quality control plasmas (2 different levels: about 0.25 and 0.50 IU/mL) for the quality control of LMWH testing (Low Molecular Weight Heparin), in the low concentration range.

Product Video
Information
Assay Characteristics
Kit Components
Applications

Normal human plasmas supplemented with LMWH at various levels.

Concentrations are established against the NIBSC International Standard.

High stability following reconstitution.

Human plasma

CI: 6x1 mL

CII: 6x1 mL

Quality control of heparin (LMWH) testing (BIOPHEN Heparin).

Low therapeutic range.
Streamline Laboratory Procedures
Ready-to-use reagents and buffers
, from Medicago AB. Available in tablets and pouches.
Downloads