BIOPHEN FXIa Control Set
Print Page
For Research Use Only. Not for Use in Diagnostic Procedures.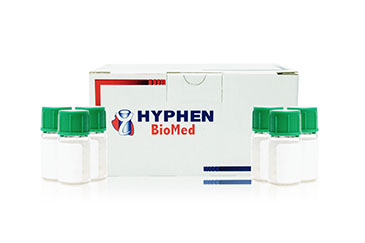 Manufacturer's Part Number:
224801
Shipping Weight:
0.50
pounds
---
Product Description

Biophen FXIa Control Set is a set of controls intended for the quality control of activated Factor XI (FXIa) activity measurements, using Biophen FXIa colorimetric assay. This kit is optimized using Biophen FXIa assay.
Information
Assay Characteristics
Kit Components
Applications

Normal human plasma supplemented with FXIa at various levels (level 1 at about 1ng/mL / level 2 at about 4ng/mL).

Biophen® FXIa Controls are calibrated against internal reference standard, initially validated against NIBSC standard reference material, Non WHO 11/236.

High stability following reconstitution.

C1: 3x1 mL

C2: 3x1 mL

Lyophilized preparation, with stabilizers, supplemented with FXIa

Quality Control of Factor XIa measurements in concentrates or in purified milieu, using Biophen® Factor XIa (Ref A220412).

Please Note: Results obtained should be for research purposes only and not used for patient diagnosis or treatment.
Streamline Laboratory Procedures
Ready-to-use reagents and buffers
, from Medicago AB. Available in tablets and pouches.
Downloads