HEMOCLOT Quanti-V-L
Print Page
In US: 510(k) Cleared for In Vitro Diagnostic Use.
In EU: This Product is CE Marked.
Health Canada Licensed.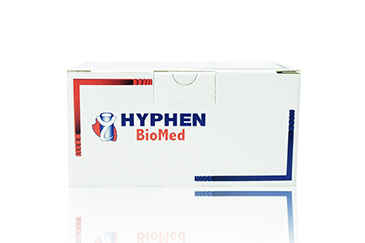 Manufacturer's Part Number:
CK065K
Shipping Weight:
0.50
pounds
---
Product Description

Clotting method for the quantitative measurement of Factor V-L (Factor V Leiden) concentration in citrated plasma, by its resistance to the action of Activated Protein C (APC). The assay is performed in the presence of Activated Protein C and Protein S (one single test for each patient). In the presence of APC, the prolongation of clotting time is an inverse relationship of the concentration of Factor V-Leiden (mutation R506Q). Normal Factor V is not measured.

Product Video
Information
Assay Characteristics
Kit Components
Applications

Total Assay Time:
< 5 min.
Detection Threshold:
< 1%
Dynamic Range:
0 to 100%
Intra-Assay CV:
< 3%
Inter-Assay CV:
< 5%
No Significant Interference of Heparin, Bilirubin, Hemoglobin

R1: 3x2 mL Clotting mixture.
(h-Fibrinogen, h-Prothrombin and Protein S).

R2: 3x1mL FXa and phospholipids.

Quantitative measurement of FV-L, resistant to the action of Activated Protein C, for diagnosing patients carrying the R506Q FV mutation (Factor V-Leiden), or any FV mutant resistant to APC.
Streamline Laboratory Procedures
Ready-to-use reagents and buffers
, from Medicago AB. Available in tablets and pouches.
Downloads