ZYMUTEST vWF
Print Page
In US and Canada: For Research Use Only. Not for Use in Diagnostic Procedures.
In EU: This Product is CE Marked.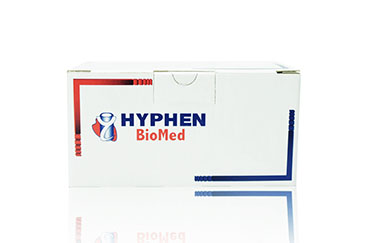 Manufacturer's Part Number:
RK030A-RUO
Shipping Weight:
2.00
pounds
---
Product Description

Two-site ELISA method for the measurement of vWF. Assay designed with specific rabbit polyclonal antibodies for coating the ELISA plate and preparation of Horse Radish Peroxidase (HRP) marker; contains calibrators, established against the NIBSC International Standard, and controls at 2 levels.
Information
Assay Characteristics
Kit Components
Applications

Total Assay Time:
3h05
Detection Threshold:
≤ 5%
Dynamic Range:
0 to about 150%
Intra-Assay CV:
3 to 8%
Inter-Assay CV:
5 to 10%
No Significant interference of: Heparin up to 2 IU/mL, Bilirubin up to 0.05 mg/mL, and Hemoglobin up to 10 mg/mL.

Micro ELISA Plate (12 strips of 8 wells)
2x Sample Diluent
3x vWF Calibrator
vWF plasma Controls (high & low)
3x Anti-h-vWF-HRP IC
1x Conjugate Diluent
1x Wash Solution
1x TMB
1x 0.45M Sulfuric Acid

Measurement of human von Willebrand Factor (vWF) activity in research applications.

Please note: This product is intended for Research Use Only (RUO) in the US and Canada, and must bear this labeling per FDA regulations. Alternate CE Mark (IVD) labeling for use in countries outside the US and Canada is available below.
Streamline Laboratory Procedures
Ready-to-use reagents and buffers
, from Medicago AB. Available in tablets and pouches.
Downloads