BIOPHEN Rivaroxaban® Control Plasma
Print Page
In US: For Research Use Only. Not for Use in Diagnostic Procedures.
In CE: This Product is CE Marked.
Health Canada Licensed.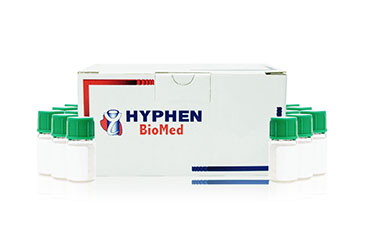 Manufacturer's Part Number:
224501-RUO
Shipping Weight:
0.50
pounds
---
Product Description

Lyophilized plasmas, at defined Rivaroxaban concentrations (2 levels of about 100 and 300 ng/ml), as measured with the BIOPHEN® DiXal (Ref A221030-RUO), for the quality control of Rivaroxaban measurements using chromogenic assays.
Information
Assay Characteristics
Presentations
Applications

Normal human plasma, freeze dried, with Rivaroxaban, at two different concentrations.

High stability following reconstitution.

These controls are calibrated against an Internal Standard for Rixaroxaban, which concentrations have been accurately determined using the reference HPLC method.

12 vials of 1 mL of human plasma supplemented at 2 differenct concentrations of Rivaroxaban (6 vials for each concentration).
Quality control of anti-Xa chromogenic assays for Rivaroxaban (e.g. BIOPHEN® DiXal: Ref. A221030-RUO).

Please note: This product is intended for Research Use Only (RUO) in the US, and must bear RUO labeling per FDA regulations. Alternate CE Mark (IVD) labeling for use in countries ouside the US is available below.
Streamline Laboratory Procedures
Ready-to-use reagents and buffers
, from Medicago AB. Available in tablets and pouches.
Downloads