Fibriphen 2
Print Page
In US and Canada: For Research Use Only. Not for Use in Diagnostic Procedures.
In EU: This Product is CE Marked.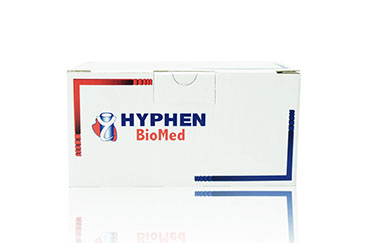 Manufacturer's Part Number:
CK572K-RUO
Shipping Weight:
1.00
pounds
---
Product Description

Thrombin reagent for the quantitative determination of Fibrinogen in human citrated plasma using a clotting method (Clauss method).
Information
Assay Characteristics
Kit Components
Applications

| | |
| --- | --- |
| Total Assay Time: | < 3 min. |
| Dynamic Range: | 1-12 g/L |
| Intra-Assay CV: | < 3% |
| Inter-Assay CV: | < 4% |

6x2 mL

Reagent containing calcium thrombin from bovine origin: about 100 NIH/ml.

Measurement of Fibrinogen in research applications.

Associated calibrator and controls are available: BIOPHEN Plasma Calibrator (Ref A222101-RUO), BIOPHEN Normal Control Plasma (Ref A223201-RUO) and BIOPHEN Abnormal Control Plasma (Ref A223301-RUO).

Please note: This product is intended for Research Use Only (RUO) in the US and Canada, and must bear this labeling per FDA regulations. Alternate CE Mark (IVD) labeling for use in countries outside the US and Canada is available below.
Streamline Laboratory Procedures
Ready-to-use reagents and buffers
, from Medicago AB. Available in tablets and pouches.
Downloads